THE LEGENDARY TEMPTATIONS CHRISTMAS TOUR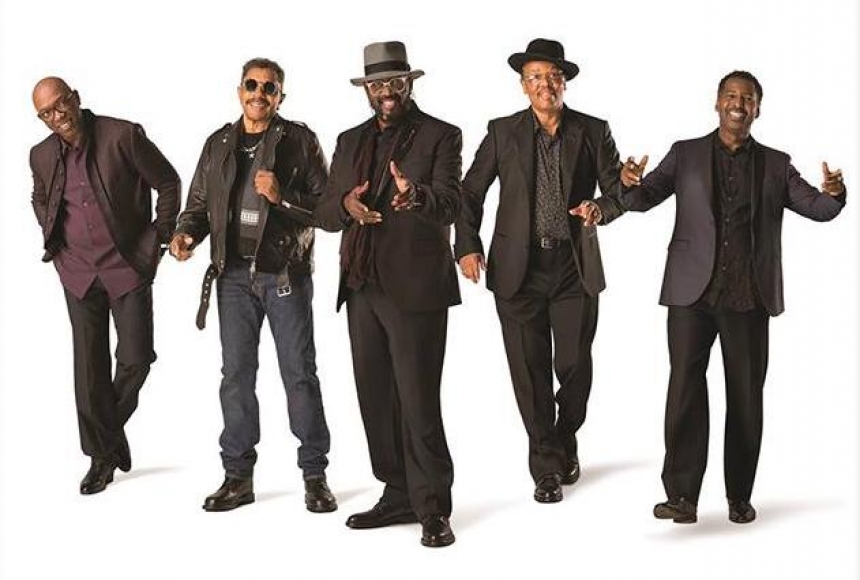 MAD is excited to announce a holiday performance by the legendary Temptations, iconic representations of the Motown experience responsible for some of biggest hits in American pop and soul music.
The Temptations will be appearing in MAD's Griffin Music Hall on Friday, December 14th at 8:00 PM. Doors open at 7:00 PM. Tickets go on sale for MAD members on Friday, October 12th and to the general public on Monday, October 15th. Prices include $85 for the Golden Circle (the first three rows), $69.50 for Orchestra, $59.50 for the Mid-Section, and $49.50 for the Rear-Section, before fees and taxes. They can be purchased at www.eldoMAD.com, in person at the MAD box office (101 East Locust Street, from 9:00 AM to 6:00 PM, Monday through Friday) or via toll-free phone at 877-940-3334.
For more than fifty years, The Temptations have prospered, propelling popular music with a series of smash hits, and sold-out performances throughout the world. In 1989 they were inducted into the Rock& Roll Hall of Fame.
"The crowds are bigger, the sales are sizzling," says one industry report. "The outpouring of affection for this super-group has never been greater". "Classic soul and the Motown sound helped define pop music in the 60's, 70's and 80's," said Austin Barrow, MAD's President, "and we're excited to have the best of Motown in El Dorado for a Christmas show."
The history of The Temptations is the history of contemporary American pop. An essential component of the original Motown machine, that amazing engine invented by Berry Gordy, The Temps began their musical life in Detroit in the early sixties. It wasn't until 1964 however, that the Smokey Robinson written-and-produced "The Way You Do the things You Do" turned them into stars.
An avalanche of hits followed, many of which became timeless in their popularity. "My Girl," "It's Growing," "Since I Lost My Baby," "Get Ready," "Ain't Too Proud to Beg," "Beauty Is only Skin Deep," "I Wish It Would Rain"...the hits kept coming.
The classic lineup was Otis Williams, Melvin Franklin, Paul Williams, Eddie Kendricks and David Ruffin. Beyond the fabulous singing, the Temps became known for smooth stepping and flawless presentations. The Temptations Walk became a staple of American style. Flair, flash and class. Millions of fans saw their Temptations as cultural heroes.
When the sixties and seventies turned political, The Temps got serious. They changed their tone, dress and music. The hits continued with an intense energy… "Runaway Child" "Cloud Nine," "I Can't Get Next to You," "Papa Was a Rolling Stone", and "Psychedelic Shack" still smolder.
No matter the change in personnel, The Temptations remained true to The Temptations tradition. "Great singing," says Otis, "will always prevail."
Opening act includes: Rodney Block