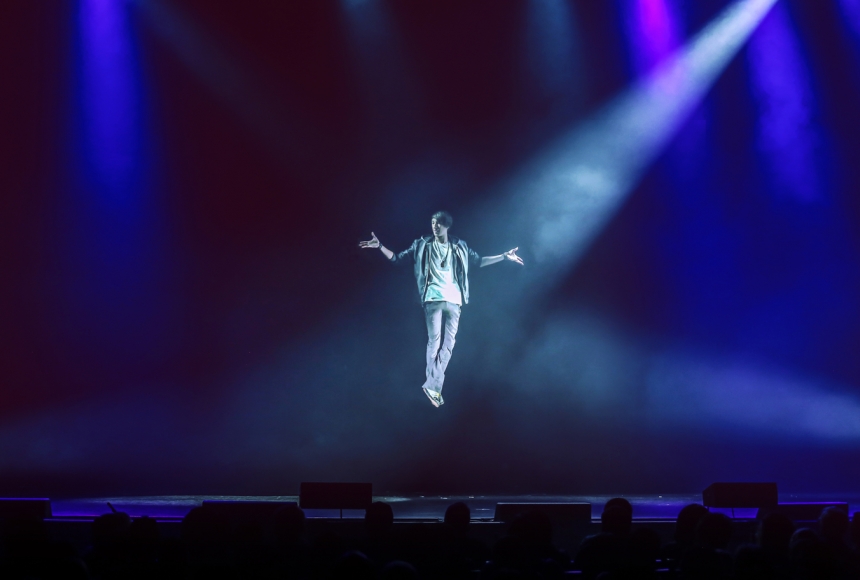 World-class illusionist Reza coming to El Dorado!
The Murphy Arts District has announced an upcoming performance by Reza, a highly sought-after touring illusionist.
Reza will appear in the First Financial Music Hall at the Griffin at 8 p.m. Nov. 16.
More than a magic show, Reza infuses concert level production, masterful comedic timing and countless interactive moments, allowing the audience to experience the magic first hand. Perhaps Reza's greatest secret is his uncanny ability to connect with his audiences and deliver his magic on a personal level.
"I'm glad that we can bring this high-octane act to MAD," said Terry Stewart, MAD's CEO. "Audiences in Branson and around the country have been thrilled by Reza's performance."
Reza's recent tour and television appearances have reached over 30 million viewers from across the world on networks such as MTV, A&E, The CW, PBS, Reelz, CX, Fuji and Telemundo as well as live venues including the Alamodome in San Antonio, Philips Arena in Atlanta and Mundo Imperial Forum in Acapulco, to name a few. Reza's new show "Edge of Illusion," is a ground-breaking grand scale production which Reza simultaneously designed to connect with the audience on a personal level. "Edge of Illusion" earned Reza high acclaim and as well as being voted "Magician of the Year."
Ticket pricing includes early bird tickets from $22 to $42 until Sept. 26, regular tickets from $25 to $45 and day-of-show tickets from $35 to $55. Child tickets are $12 and can only be purchased through the box office.
Tickets go on sale for MAD members on Sept. 10 and to the public on Sept 12. Tickets can be purchased online at eldoMAD.com, in person at the MAD box office at 101 E. Locust St. or via toll-free phone at 877-940-3334.